Heather Davison specializes in Micro-Needling treatments using Platelet Rich Plasma (PRP) to provide a natural facial rejuvenation procedure.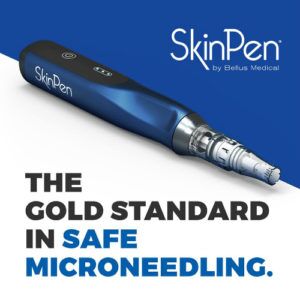 The award-winning SkinPen Precision is the world's most advanced skin micro-needling device. The new and innovative design of the SkinPen Precision has proven to answer the needs for the successful treatment of wrinkles, fine lines, acne scarring, stretch marks, wound healing stimulation, skin tightening, lifting, and rejuvenation. The SkinPen Precision enhances results through a more controlled and safer method of treatment than other micro-needling devices, all while causing less epidermal damage.
The Bliss Lift by Heather Davison includes SkinPen Precision treatments enhanced by a unique topical skin serum of hyaluronic acid and platelet rich plasma (PRP), available in Maui only at Maui Regenerative Medicine. The micro-needling movement of the SkinPen Precision gently pushes this skin serum into your dermal layer to assist in the skin rejuvenation process. Specially created for each client at Maui Regenerative Medicine, the hyaluronic acid is a viscous hydrator naturally made in our bodies that lubricates cells and plumps them up, and adding the individual's PRP introduces one's own growth factors to assist the body in an efficient and effective healing process. At Maui Regenerative Medicine we have been using PRP for collagen regeneration since 2008.
Many plastic surgeons and leading spas around the world are using PRP to create a less expensive alternative to laser treatments and plastic surgery. PRP creates new growth of healthy tissue and blood vessels.
The results for the regeneration of cartilage, ligaments and other connective tissue damage has been very impressive. The same regeneration occurs in the connective tissue of the dermal or skin layers, but generally much more rapidly. PRP has been used in facial rejuvenation around the world since 2006.
HOW IT WORKS: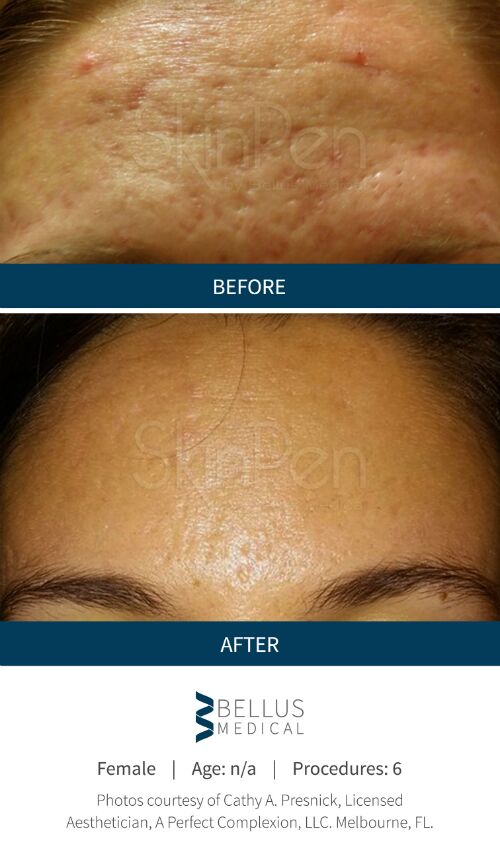 THE SKIN WILL BE TIGHTER, LIFTED, AND REJUVENATED
The SkinPen Precision gently punctures into the dermal layer of the skin with a unique spring-loaded disposable needle tip that uses an automated, vibrating stamp-like motion. This causes an injury to the skin resulting in an inflammatory healing response that has a superior effect on collagen turnover and elastin rejuvenation.
The SkinPen Precision offers exceptional results, is easy to use, and has better precision and control than leading alternatives, all at a fraction of the cost. SkinPen Precision is safer and more effective in piercing the skin than traditional skin micro needling rollers due to its unique vertical micro needling technology. The automated needling motion minimizes pain and discomfort, while increasing the effectiveness of treatments by promoting an even absorption of topicals into the skin (such as platelet rich plasma, hyaluronic acid, and peptides).
SAFER, MORE EFFECTIVE, AND MORE AFFORDABLE THAN LASER THERAPY AND IPL
SkinPen Precision is as effective as Fractional Laser Therapy and IPL, but has a significantly shorter recovery period and does not expose the skin to excess heat and light. The SkinPen Precision's needle depth can be adjusted during the course of the procedure to accommodate different treatment areas. Unlike laser treatments, it can easily maneuver around facial contours and treat delicate features like the eyes, nose, and mouth.
SkinPen Precision: The safe, effective and painless way to facial rejuvenation.
How Does PRP create a rejuvenation effect on the skin?
By using painless SkinPen Precision microinjection techniques, growth factors from the platelets are delivered to the damaged layers to begin the regeneration process. Growth factors from your platelets enhance proliferation of fibroblasts and keratinocytes which produce collagen and keratin respectively.
Wrinkles are the loss of microvasculature and the breakdown of collagen beneath the skin. By providing the dermal layers with platelet-derived growth factors, new blood vessels are created and improved circulation results.
The treatment is ideal for individuals looking for gradual but noticeable improvement in skin texture,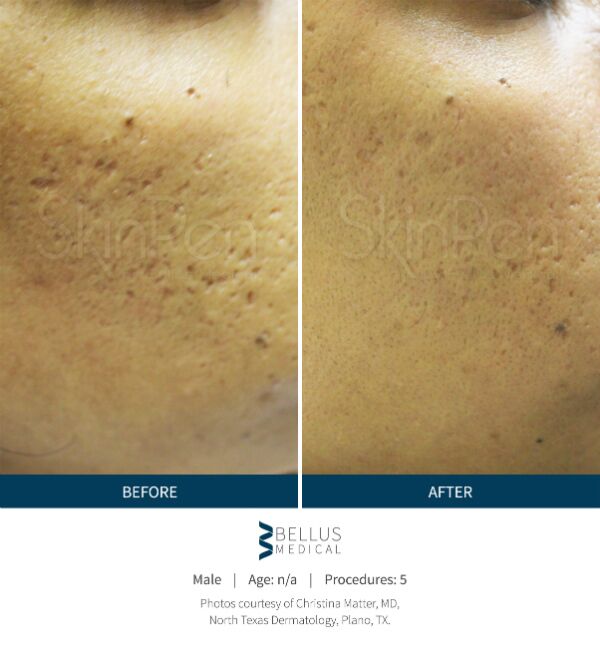 tone and color with minimal or no downtime. PRP helps restore or enhance areas which require volume.
Improvement of skin texture and tone can be noticeable within three weeks and improvement continues for the next 8 months as more collagen and keratin is laid under skin.
The results typically last 2 years or longer. Areas of treatment include cheeks and mid-face, wrinkling around the eyes, smile lines, nasolabial fold, neck and jawline, acne scarring and more. The process takes between 1-1/12 hours, depending on complexity.
It's best on the day of your appointment to wear no makeup and refrain from taking any NSAIDs ( aspirin, advil,ibuprofen etc.) for at least 3 days before and a week after. For the best result, we recommend three to six treatments, spaced 4-6 weeks apart.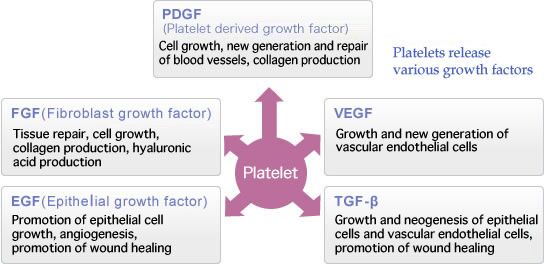 Bliss Lift Pricing and Packages
Individual facial treatment with PRP $500.00
Suggested Series of 4 treatments with PRP $1850.00 (4-6 weeks apart)
IV nutrient infusion packed with Vitamin C and nutrients to support skin and recovery $150.00.
B12 Injections (Intramuscular injection of B12 that increases energy, fights fatigue, boots immune system, and increases metabolism.)
Offering Full Line of Antioxidant Serums, Sunscreens, and Skin Care Products from SkinCeuticals and AnteAge MD
ABOUT HEATHER DAVISON, RN
Heather Davison has been a licensed nurse for over fifteen years and has a passion for dermatology, skin health, and wellness. For ten years, she worked extensively in critical care, servicing high adventure areas as a traveling nurse. This led her to the island of Maui, where she serviced the community through work at Maui Memorial Hospital and outpatient care at Kaiser Permanente. Her work in dermatology exposed her to many different mediums, which led her to exploring alternative cosmetic and preventative skincare treatments. She joined Maui Regenerative Medicine in 2012, implementing skin aesthetic and natural rejuvenation procedures and assisting with stem cell injection procedures. Heather holds a Bachelors of Science in Nursing.
"We all have innate strengths and weaknesses that can be influenced by our nutrition and lifestyle choices. If you have the knowledge, fulfilling your genetic potential is within reach."