What does SkinPen Precision do?
The micro-needling movement of the SkinPen Precision alongside the hyaluronic acid (a viscous hydrator naturally made in our bodies that lubricates cells and plumps them up) gently opens the dermal layer to assist in the skin rejuvenation process. The micro-injury created stimulates new collagen and elastin fibers, revealing tighter, lifted, smoother, & a more rejuvenated complexion. This is known as Collagen Induction Therapy.
SkinPen Precision microneedling can be combined with medical grade hyaluronic acid, platelet rich plasma, and stem GF/cytokines.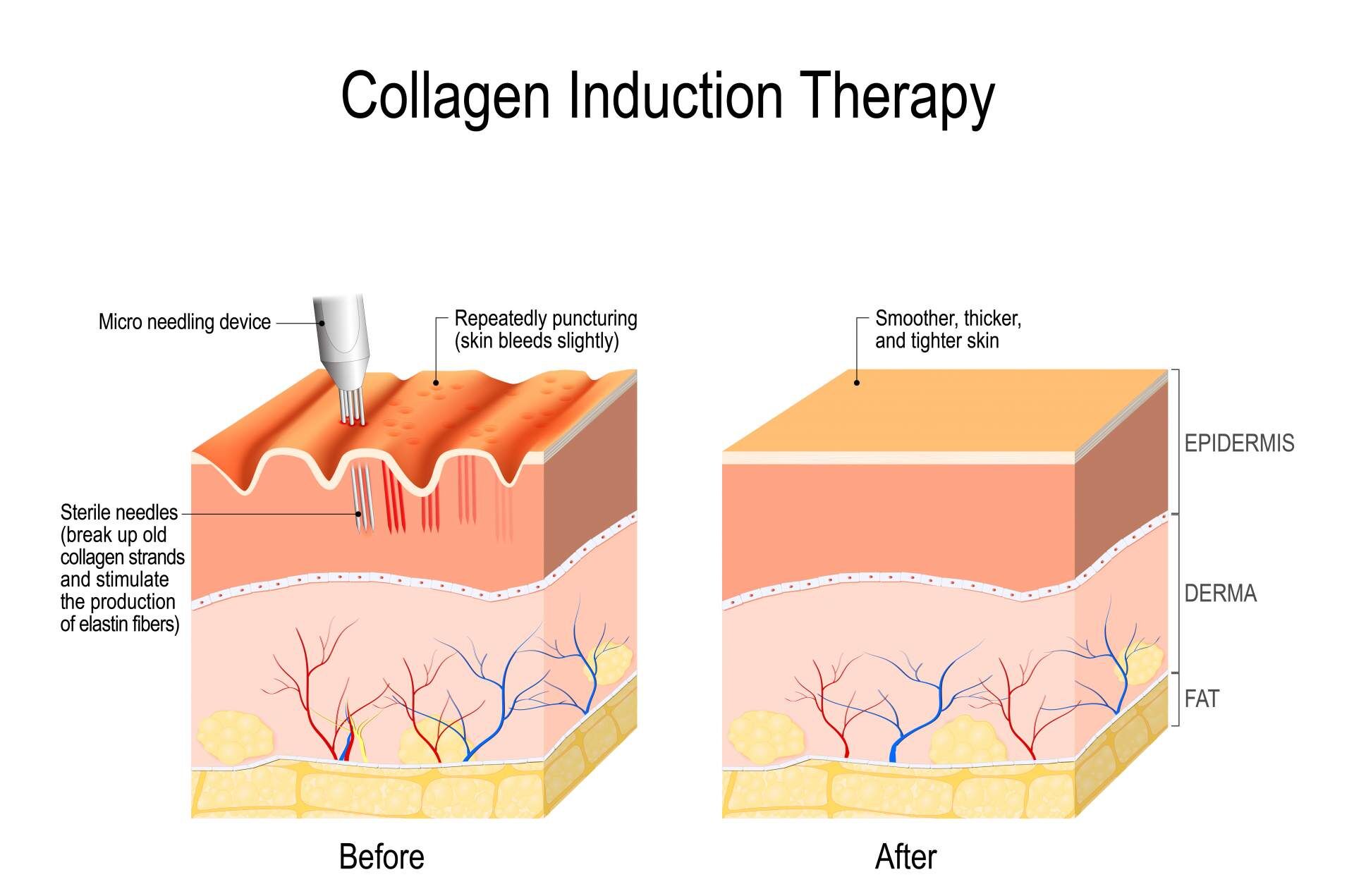 Who is a candidate for SkinPen Precision microneedling with PRP?
SkinPen Precision microneedling is great for all skin types. Including darker skin types (fitzpatrick scale IV-VI) Excluding active acne, contact our office if you have questions.
What is SkinPen Precision Microneedling?
Microneedling is a minimally invasive micro-injury of the skin that helps break up old collagen strands and stimulates new elastin fibers. SkinPen Precision has proven to answer the needs for the treatment of wrinkles, fine lines, acne scarring, stretch marks, wound healing stimulation, skin tightening, lifting, and rejuvenation. Enhancing results through a more controlled and safer method of treatment than other micro-needling devices, all while causing less epidermal damage.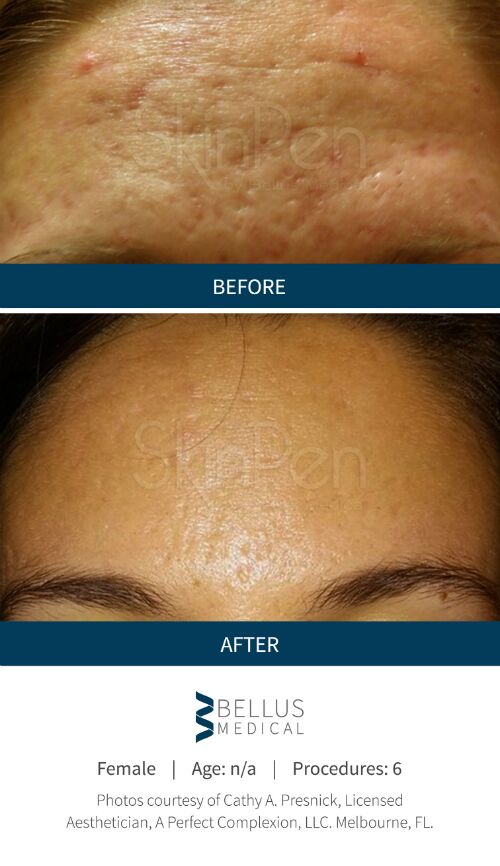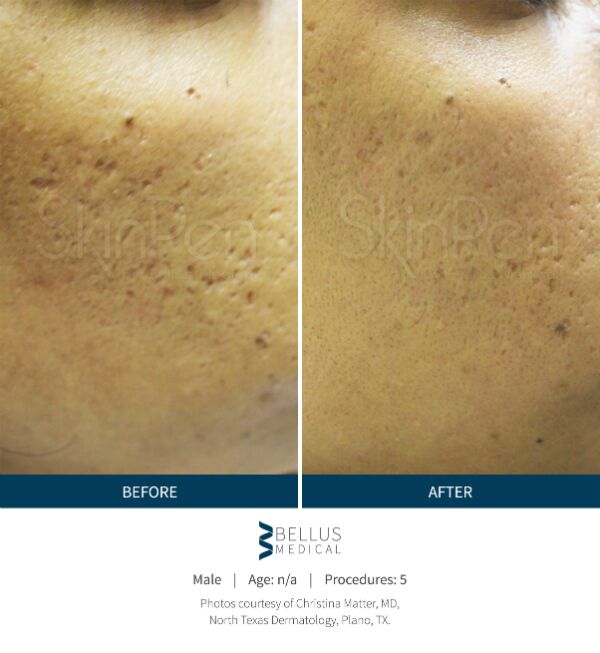 How does SkinPen Precision work?
The SkinPen Precision gently punctures into the dermal layer of the skin with a unique spring- loaded disposable needle tip that uses an automated, vibrating stamp-like motion. This causes an injury to the skin resulting in an inflammatory healing response that has a superior effect on collagen turnover and elastin rejuvenation.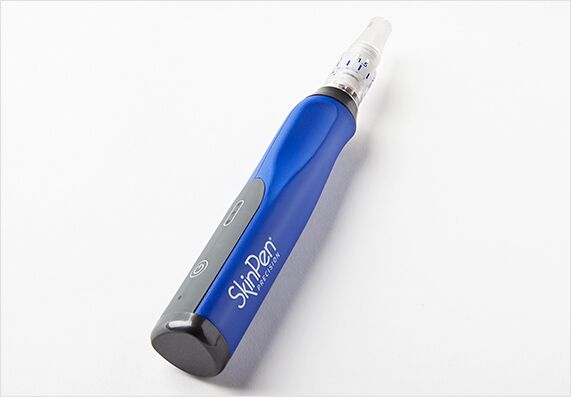 What skin concerns are treated with SkinPen Precision microneedling?
Improves Texture and Tone
Acne Scars
Skin Laxity
Wrinkles and Fine Lines
Large Pores
Hair Regeneration
How does SkinPen Precision work with PRP to create a rejuvenated complexion?
By using microinjection techniques, growth factors from the platelets are delivered to the damaged layers of the dermis to begin the regeneration process. Growth factors from your platelets enhance proliferation of fibroblasts and keratinocytes which produce collagen and keratin respectively. Using autologous platelet rich plasma speeds up the recovery of the skin by tenfold. By providing the dermal layers with platelet-derived growth factors, new blood vessels are created, overall improvement of circulation is noticed, and restored or enhanced areas that require volume.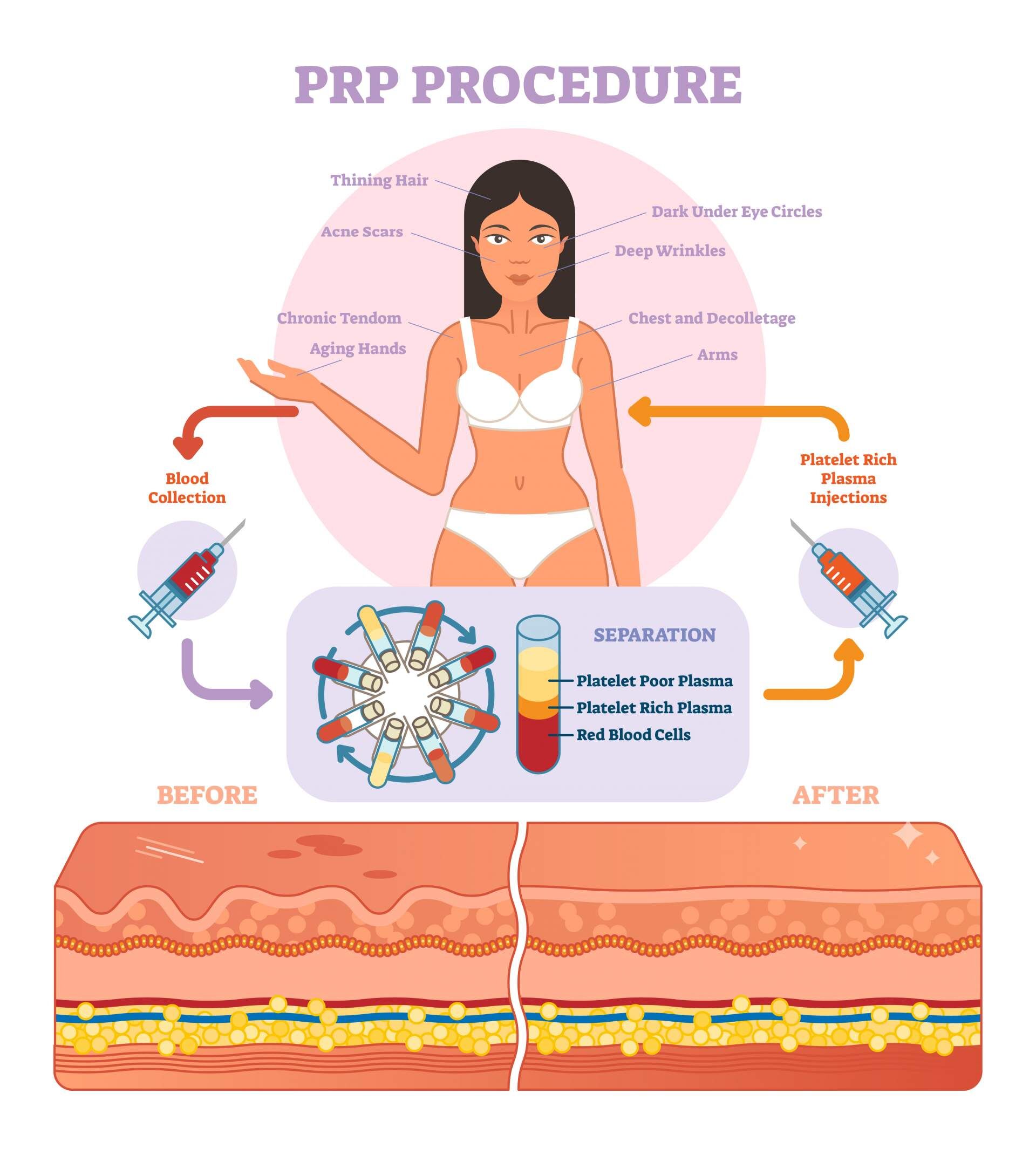 Does the procedure hurt?
Numbing cream will be applied 30 mins. prior to the procedure making for a tolerable and comfortable treatment.
How long does the treatment take?
The bulk of the treatment takes 30-45 mins. You will need to plan for an hour total with numbing time being approx. 20-30 mins.
Risks and Downtime:
SkinPen Precision is a very safe and effective way to rejuvenate the skin without any real down time. Most have a slight "sunburn" appearance immediately after and up to 2 days.
Direct sun exposure is to be avoided for 24 hrs prior and post procedure. The treatment will not be administered to sun burnt skin.
No retin-A is to be used for at least 12 hours prior to procedure. For a full understanding of what to expect click here.