Hair Regeneration with Platelet Rich Fibrin
As with the skin, the hair has the ability to receive the signals from platelet derived growth factors and mesenchymal stem cells to stimulate growth. Hair restoration from the use of biological peptides and growth factors has been used in regenerative clinics since 2007.
Studies have shown excellent results from the application of PRF matrix proteins and growth factors to stimulate hair growth in 80% of those treated ( site Greco studies). We utilize the leading edge methods to get this done. The protocol is straightforward and minimally pain free.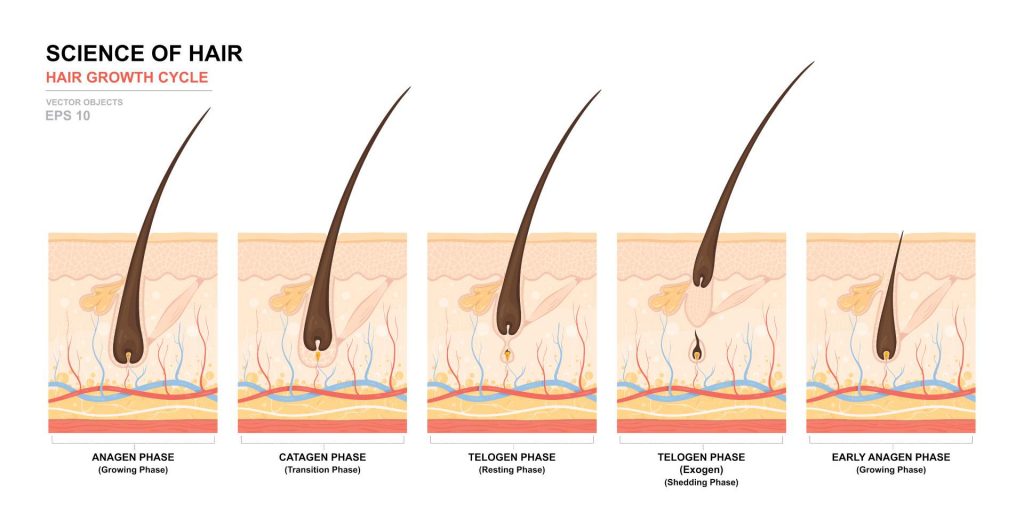 How does PRF work to treat hair loss?
Growth factors are present in the follicular bulge area, where stem cells are found, and they interact with cells of the matrix, thus activating the proliferative phase of the hair. Cells of the dermal papilla, which are found at the capillary base, are of mesenchymal origin. Both cells are reliant on each other, and thus, when they interact through the stimulation of various growth factors, they give rise to the future follicular unit.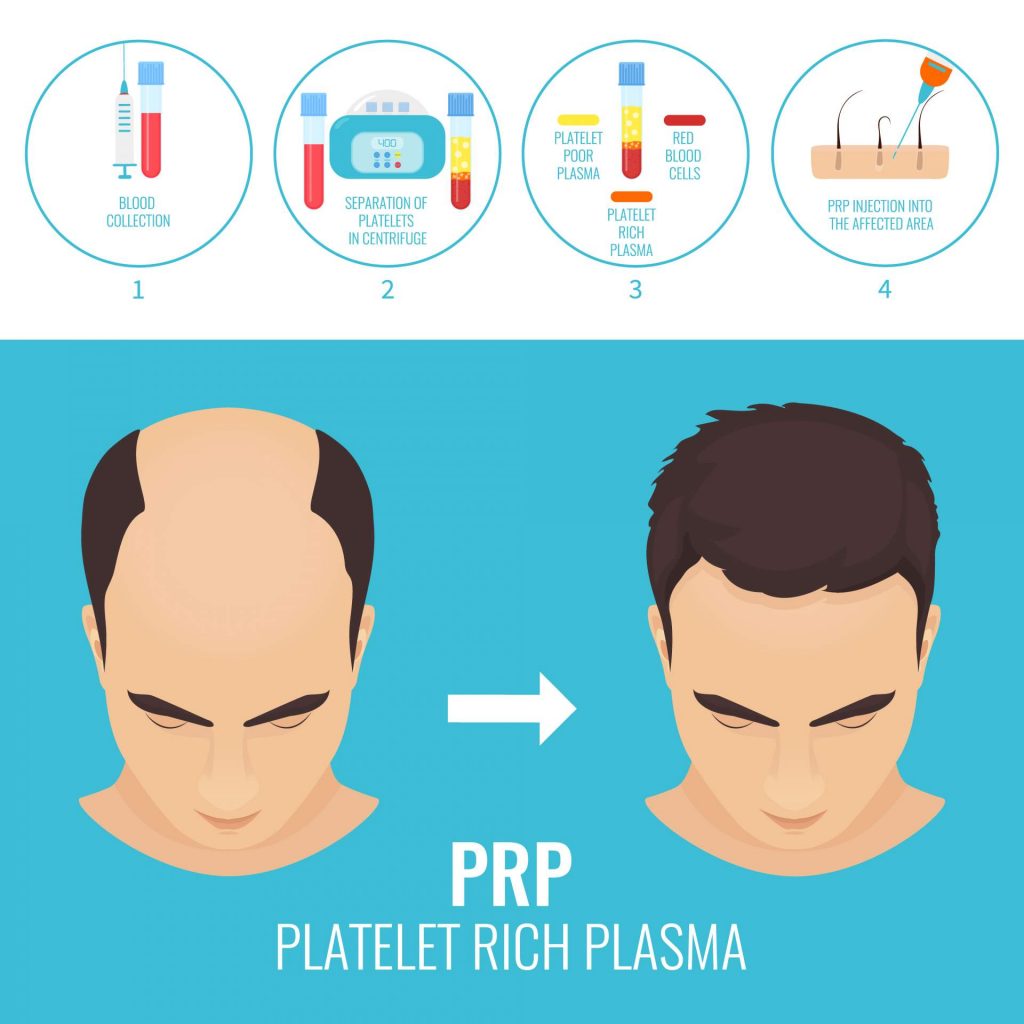 Growth factors such as Platelet Derived Growth Factor (PDGF) and Vascular Endothelial Growth Factor (VEGF) are important for hair formation and follicle size. Studies have shown that VEGF induces the generation of small blood vessels around the hair follicle and PDGF is involved in hair canal formation.
The overall results are quite effective in generating hair where a viable hair cell exists.
Is PRF equally effective in both men and women?
Studies and clinical experience have shown positive results in both men and women. Because females have less treatment options, females experience less shedding within a few weeks and an improved character to their hair sooner than males because most males having PRF done are already on other FDA approved therapies.
Most patients both male and female report an improvement in hair character. Younger patients just beginning to miniaturize see best results with increase in aesthetic density while older patients tend to maintain hair.
Most patients will see an improvement in the character of hair: shinier, stronger, and less shedding in time.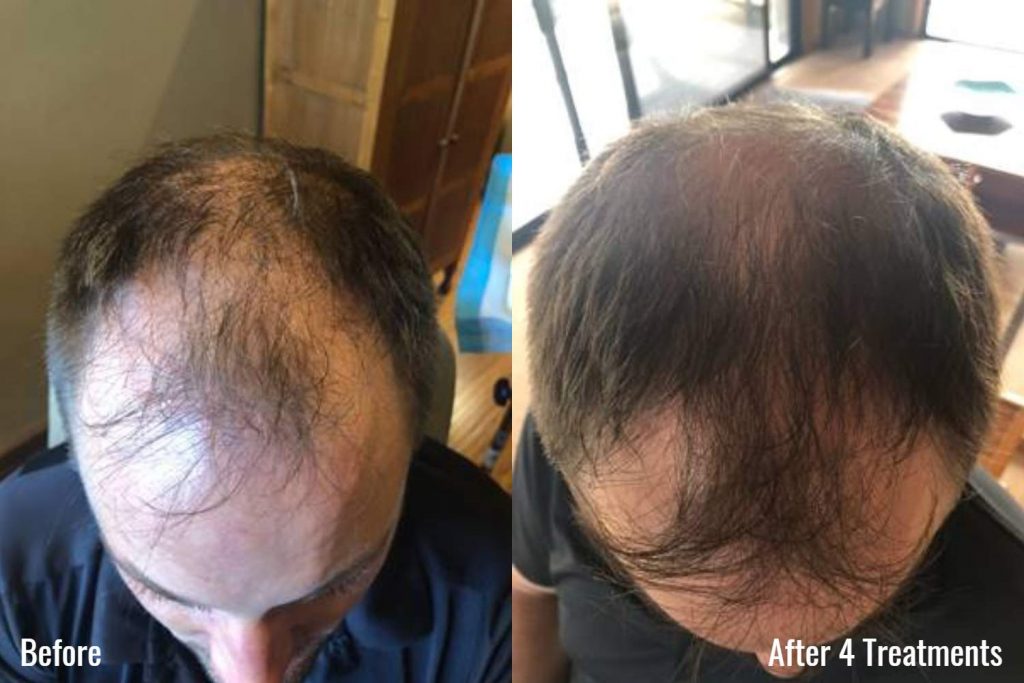 2 months post treatment after 4 PRP hair treatments Done by Heather Davison, RN BSN
What type of hair loss can be treated using this therapy?
While the treatment is still considered experimental, improvement in hair character, decreased shedding, and increased aesthetic hair density has been seen in Androgenic Alopecia (male pattern baldness) and age related thinning. There are no permanent treatments for Alopecia Areata, but PRF is being used as a treatment option and demonstrated growth in some of these patients.
How long will it take before results can be seen?
Results are seen within two to three months. Less shedding of hair has been observed in less than one month with peak effect coming at four months to 6 months.
Does it hurt?
Local anesthetic is used to numb the area, so the pain in minimized. Your scalp may feel sore the next day and preventative analgesics are recommended for the first 2 days following the treatment.
How often is the treatment repeated?
The treatment is repeated every 4 weeks for a series of 4 treatments, this is important because it completes an entire hair growth cycle. Results may vary but it is recommended that you repeat a treatment once every 12 months for continued hair growth and maintenance.